Athletics South Africa (ASA) has reiterated its commitment to host a memorable 20th CAA African Senior Athletics Championships in Durban next week.
Aleck Skhosana, the President of Athletics South Africa, said the country is looking forward to welcoming the world to a true African experience at the Durban 2016 African Senior Championships from 22-26 June.
With the current count of countries standing at 43 and 719 athletes, Aleck Skhosana said it was without doubt that this is going to be an action-packed continental track and field fiesta.
At deadline on 12 June, applicants for media accreditation stood at just over 100 journalists.
"The figures speak for themselves and offer a solid endorsement to South Africa by Africa," said Skhosana.
"It's also an emphasis on the importance of the Senior Championships on the CAA calendar as every country gears for the Rio 2016 Olympic Games in August.
"We expect the number of countries to rise and this naturally means the athletes' numbers will swell also well. But the list of athletes who have already been entered, reflect quality and class of the Championship ahead.
"The possibility of having records broken is very real and we note that the athletes from all over the continent are excited. We say to them, we are more than ready to host them and showoff the true hospitality of a Rainbow Nation."
Skhosana said the infrastructure is getting ready sooner than expected as was confirmed by CAA Vice President, Vivian Gungaram – who is also in charge of Competitions and Technical issues, who conducted a 30 May to 1 June inspection of Kings Park Athletics Stadium and related areas.
"Many athletes are coming to South Africa in order to book their seats for the Olympic Games."
(Share this story: [wpbitly])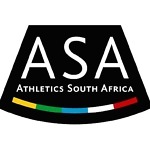 Athletics South Africa is the governing body for the sport code of track and field in the Republic of South Africa with a head office in Johannesburg.