South Africa's Stephen Mokoka and Irvette Van Zyl secured national men's and women's titles at the Athletics South Africa (ASA) Half-Marathon Championships in Port Elizabeth on Saturday.
Both Stephen Mokoka and Irvette Van Zyl produced late surges to grab second positions behind Kenyan winners Edwin Koech and Sheila Chesang respectively.
Mokoka broke clear of the pack in the second half of the men's race, dragging Ethiopian athlete Assefa Negewo with him, and while he was able to chip away at the large gap created by Koech, he was unable to catch the leader.
Koech crossed the line in 1:01:26, holding off Mokoka by 10 seconds, with the South African athlete securing the national 21km title in second place overall.
Negewo ended third in 1:01:36, with South Africans David Manja (1:02:15) and Gladwin Mzazi (1:02:27) finishing fourth and sixth respectively to earn the silver and bronze medals in the national championships.
While Benedict Moeng was fifth in 1:02:23, he competed as an individual and did not represent his province, so he was not eligible for national championships prizes.
Sibusiso Nzima (1:02:37) and Lusapho April (1:02:39), who will represent South Africa in the marathon at next month's Rio Olympic Games, ended seventh and eighth as they sharpened up for the Games.
Women's race
Irvette van Zyl, meanwhile, held back for most of the race, with compatriot Lebogang Phalula fighting hard up front alongside Kenyan visitor Sheila Chesang.
Sensing she had a chance for the win, after taking a somewhat cautious approach ahead of the Olympic marathon, Van Zyl put down the hammer in the closing stages but narrowly missed out on the overall victory.
Chesang finished in 1:10:58, holding off a charging Van Zyl who clocked 1:11:00, just four seconds outside her Personal Best set on an aided course in New York five years ago.
Phalula hung on to finish third overall in 1:11:35, with Mapaseka Makhanya ending fourth in 1:14:06, as they earned the silver and bronze medals at the national championships.
TOP 10 RESULTS
Men:
Edwin Koech (KEN) 1:01:16
Stephen Mokoka (AGN) 1:01:26
Asefa Negewo (ETH) 1:01:36
David Manja (ACNW) 1:02:15
Benedict Moeng (AGN-I) 1:02:23
Gladwin Mzazi (CGA) 1:02:27
Sibusiso Nzima (CGA) 1:02:37
Lusapho April (BORA) 1:02:39
Philemon Mathiba (CGA) 1:02:40
Joel Mmone (ACNW) 1:03:16.
Women:
Sheila Chesang (KEN) 1:10:58
Irvette van Zyl (AGN) 1:11:00
Lebogang Phalula (CGA) 1:11:35
Mapaseka Makhanya (CGA) 1:14:06
Chelitu Asefa (ETH) 1:14:40
Asafe Taye (ETH) 1:15:34
Jenet Dlamini (KZNA) 1:15:44
Zintle Xiniwe (WPA) 1:16:38
Benoy Cheruiyot (KEN) 1:16:39
Cornelia Joubert (CGA) 1:17:00.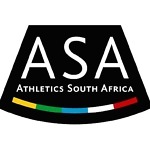 Athletics South Africa is the governing body for the sport code of track and field in the Republic of South Africa with a head office in Johannesburg.