Athletics South Africa held a successful and peaceful Quadrennial General Meeting at the Garden Court Hotel OR Tambo Hotel in Kempton Park, Johannesburg on Saturday.
The meeting, which began as scheduled at 10am, received a presentation of the EPG Report that a workshop will be conducted by ASA in conjunction with the Department of Sports and Recreation to assist our provinces in dealing with the compliance forms.
After the general business, the meeting then moved to the second phase which elected a new board of ASA which will be led by Aleck Skhosana as President and Dr Harold Adams as Vice President who had been nominated unopposed.
SASCOC's Senior Vice President Hajera Hajee and Ivor Hoff from the Department of Sport and Recreation conducted the elections under the watchful eye of auditing firm, Rothman and Co. The new executive committee will now serve a normal term of four years.
A thunderous applaud was accorded to Rio 2016 Olympic Games medallists Wayde van Niekerk – 400m Men (gold), Caster Semenya – 800m Women (gold), Sunette Viljoen Javelin Throw Women (silver), Luvo Manyonga – Long Jump Men (silver) and their coaches.
President Aleck Skhosana thanked the delegates for the trust and what he called a priviledge to once again lead the organisation.
"I once again stand before you, as I did in June 2014, to say thank you for allowing me lead you as men and women of integrity from all the corners of this country. I take the opportunity to also that the support we continue to have from the IAAF, CAA, SASCOC, Sports and Recreation South Africa, sponsors, partners and everyone else.
"I once again promise that with my fellow board members, we take the task given to us again as a rare privilege and not a right to lead you," said Skhosana. "However, we can only do this well with the assistance of all of you, supported by the entire board and commissions as well as committees of ASA."
He said the new board with roll up their sleeves immediately, stating that the job began when they were elected.
"Our mandate continues to be to restore the pride of ASA back to its former glory and make it even much better than we have in the two years we just finished."
Next level
Outlining the way ahead, Skhosana said Athletes, Coaches, Managers, Technical Officials, Parents, Public, Sponsors and Partners including Government, remain ASA's most important stakeholders.
The development of talent and nurturing it to the level of excellence to shine at World, Commonwealth and Olympic level, he said, continues to be one of our priorities.
"We re-emphasise to Coaches and Athletes that mediocrity is really a thing of the past as nothing else will be accepted by the nation at large," Skhosana said. "Your continuous support at all levels will ensure that those who want to be part of excellence and participation are fully supported by our partners SASCOC and SRSA at all levels."
He said Athletics SA continues to remain reliant to school sport structures led by SASA, to continuously work tirelessly in identifying talent and refer it to the clubs in their respective areas for further development.
"As you would have noted, the 2016 season showed off great competition, with schools producing athletes who have competed at ASA Championships, including international events that led some to the Rio Olympics."
Skhosana said as ASA marches to new challenges, the future plans include, but not limited to putting up a formidable team possible to participate in the Relays World Champs next year in the Bahamas, a team to the IAAF World Champs Seniors in London next year, a team to the IAAF Youth Champs in Kenya next year, another to the IAAF Cross Country next year and a team to the AUSC Region 5 Games in Angola in December.
"The preparation of all our athletes at home is the absolute key. And to fulfill this we want to emphasise the importance of Universities and Schools to be part of our system to partner with ASA in channeling the realisation of our Junior, Youth and Senior Athletes.
"With the kind of physical infrastructure and scientific services that we have at our Universities, there is no need for our Junior Athletes to leave this country to study oversees to look for better opportunities.
"We have noted with concern," he said "that as a consequence to that, many of our Athletes who have left this country as South African champions at their youth and junior age, return don't come back having qualified for the World Championships and Olympics, save for a handful individuals.
"So, we challenge the Universities' vice chancellors and sports directors to come forward and present to ASA what they can offer our junior athletes who are showing progress. It is true that most of our senior athletes are based and studying at our SA Universities and tertiary institutions.
"However, the Universities sometimes see themselves as silos and as parallel to provinces and ASA itself. ASA has been receiving a lot of calls from IAAF, CAA and other countries who indicate that South Africa has a role to play as the centre of African development academically and through Athletics. We see our Universities playing that role."
Good preparation, he continued, has seen the South African flag flown and the national anthem sung in many parts of the world where our athletes participated.
"We are number one in Africa in all the three age categories, we are ranked number seven in the IAAF Youth, we are ranked fifth, and we ranked 22nd in the IAAF Junior category IAAF World Junior Championships and 5th Rio 2016 ASA standings out of 207 participating countries.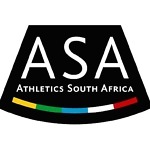 Athletics South Africa is the governing body for the sport code of track and field in the Republic of South Africa with a head office in Johannesburg.