Despite shattering the roof with an explosive ultra-marathon debut at the weekend, South African marathon star Stephen Mokoka says he won't be making a permanent move up in distance just yet.
Mokoka was at his best on Sunday, storming home in 2:40:13 to break the 50km world record at the Nedbank Runified Breaking Barriers race in Gqeberha, Eastern Cape.
The 37-year-old athlete finished well clear of the rest of the field, chopping nearly two minutes off the previous 50km world record of 2:42:07 which was set by Ethiopia's Ketema Negasa at the same race last year.
Mokoka's compatriots, Tete Dijana (2:44:08) and former Comrades Marathon winner Edward Mothibi (2:45:27) finished second and third respectively.
"Some of these other guys usually run longer stuff, so I was asking questions during the race: 'Am I still ok? Do I have to push?'," Mokoka said after his first attempt beyond the standard 42km marathon distance.
"He (Mothibi) is an experienced guy, but I'm still young as an ultra-distance runner, so I turned to him to make sure the pace was good."
While he was pleased with his result, Mokoka said it might be some time before he extends himself further than 42km again.
Mokoka, who has broken multiple national records over shorter distances, is expected to lead the SA marathon team at this year's World Athletics Championships in Eugene, in the build-up to the 2024 Olympic Games in Paris.
"I still have a dream to run two more World Championships and another Olympics," Mokoka said, "So no, I don't have plans to do another ultra any time soon."
In the women's race on Sunday – a World Athletics Label event – Ethiopian Amelework Fikadu Bosho took a dominant win in 3:04:58, just 34 seconds outside the world record (3:04:24) held by SA's Irvette van Zyl.
Kenyan athlete Shelmith Muriuki finished second in the women's race in 3:08:30 and Irvette Van Zyl was third in 3:13:23.
"Following the success of the first ultramarathon in 2021 and after months of planning, I put my neck out on the line to say that we would break a record for the second time, and that's exactly what we did today," says race Director and Nedbank Running Club National Manager, Nick Bester.
"We took the learnings from last year and ticked every box to make sure that all procedures and rules have been adhered to in order for our race to meet World Athletics standards."
James Moloi, the President of Athletics South Africa could not contain his joy: "Stephen is in a class of his own. He is a brilliant athlete, a true living legend. He has the drive and vigour of his late legendary father-in-law Zithulele Sinqe. We congratulate Stephen for being a trendsetter.
"His achievement is amazing, especially because its was his debut on the distance. We also congratulate his coach and everyone else behind this achievement. We congratulate Tijana and Mothibi as well.
"But let's not forget the performance of our female athletes who have put everything into this race to take third place. Well done to Irvette."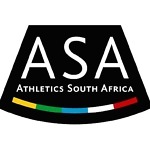 Athletics South Africa is the governing body for the sport code of track and field in the Republic of South Africa with a head office in Johannesburg.