Middle distance runners Prudence Sekgodiso outclassed the rest of the line-up and Nkosinathi Sibiya won a hard-fought battle down the home straight to secure the national women's and men's 1500m titles on Friday at the ASA Senior Track and Field Championships at Green Point Athletics Stadium in Cape Town.
Sekgodiso showcased her versatility to win gold in 4:16.38. She kicked hard to open a gap and held on to win comfortably, with Carina Viljoen (4:20.07) finishing second and defending champion Danielle Verster finishing third in 4:20.53.
"I am excited and came here to do the 1500m and 800m double. I succeeded in the 1500m and on Saturday, I want to add the 800m title," said Prudence Sekgodiso after the race. "I came here with a plan and knew that I could do it."
Sibiya won a tight sprint for the line in 3:39.62 in the men's version of the race, holding off challenges from Christopher Swart (3:40.53) and pre-race favourite Ryan Mphahlele (3:40.68), who grabbed the silver and bronze medals, respectively.
"I have never won a national title and I am happy to go home with a silver medal. We started slow and I got too nervous. It was hard. I came close to winning the gold medal. I want to dedicate my performance to my family and coach."Lizandre Mulder: Women's 3000m Steeplechase second place (10:44:14)
In the field, Olympic shot put finalist Kyle Blignaut cleared 20 metres to wrap up another national title with a 20.09m heave.
Though he blasted the shot put more than 30 centimetres further than his nearest opponent, Burger Lambrechts (19.78m), Blignaut admitted he was not yet in his best form.
However, he remained confident of challenging for international titles later this year at the African Championships and the Commonwealth Games.
"I'm happy to go over 20m again but I feel like my season just doesn't want to get going," Blignaut said. "I just wanted to come here and defend my national title and now I'll go back to the drawing board with my coach (Pierre Blignaut).
"This was my third or fourth competition of the year, but I don't feel as explosive as I did last year, so I think I need to get back into the gym and work towards my other goals this season."
"It feels great to be a South African champion. The wind made it difficult, but I managed a podium finish. I came here with a plan to win the national title. I wanted to run a sub-13, but the weather played a part. I want to run a fast time at the African championships in Mauritius in June."Marione Fourie: women's 100m hurdles winner (13.43)
On the track, Marione Fourie earned a convincing victory in the women's 100m hurdles final, though she was unable to target her second sub-13 performance of the season due to the cold and windy conditions.
Fourie charged over the line in 13.43 seconds, finishing well clear of silver medallist Charlize Eilerd, who pocketed the silver medal in 14.00.
"The wind was a little hard and I felt cold, but it was a great race. My technique was ok but I had the wind in my face," Fourie said.
African record holder Antonio Alkana won the men's 110m hurdles final in 13.48, with Ruan de Vries finishing second in 13.82 and Rivaldo Roberts snatching third spot in 13.90.
In other disciplines among the men, former World Championships finalist Victor Hogan secured victory in the discus throw (61.49m), Mpho Links won high jump gold (2.25m) and Ashley Smith secured the 3000m steeplechase title (8:43.20).
"It feels good to add my third national title in a row. I executed what the coach told me to do. I was nervous in the beginning, but I did it. The conditions were perfect and allowed me to go to a good height. I want to dedicate this win to my girlfriend."Mpho Links: men's high jump winner (2.25m)
Among the women, Chenique Sas collapsed at the finish after a tough 3000m steeplechase race in 10:43.20, narrowly holding off Lizandre Mulder (10:44.14).
Danielle Nolte won gold in the long jump (6.22m), Patience Ntshingila grabbed the triple jump title (12.82m) and Leandri Geel won gold in the hammer throw (59.70m).
In one of the highlights of the day, Clarence Munyai was quickest in the men's 200m semi-finals, clocking 20.03 with a +2.3m/s tailwind, and he looks ready to set the track alight on Sunday's third and final day of competition.
"All praise to the new champions under South Easterly wind that joined the competition during the course of the day," said James Moloi, the President of Athletics South Africa.
"Brilliant performances all round and young athletes definitely raised their hands to challenge senior elite in their comfort zone. The third and last day of competition is a final galore, making it a must-see for athletics enthusiasts on Saturday."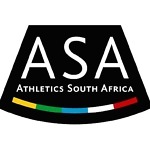 Athletics South Africa is the governing body for the sport code of track and field in the Republic of South Africa with a head office in Johannesburg.