Athletics South Africa (ASA) on Sunday bid farewell to a modest sized but strong 19-member team departing for the IAAF World U20 Championships, which holds in Tampere, Finland from 10-15 July, 2018.
ASA President, Aleck Skhosana, expressed his confidence on the South African contingent. "Our team may be small, but we are confident that it is formidable as it boasts some of the most talented Junior athletes in the world.
"I see them holding their own against the best in the world. Their primary goal is to reach the podium and turn around the last performance of two years ago to contest the top spot.
"We trust that each athlete will use this opportunity to cement their careers for bigger things ahead in the international stage."
Led by Athletics Gauteng North President, John Mathane, the team is aiming to overturn their 22nd finish at the previous edition at Bydgoszcz two years ago, where they bagged three silver medals.
This time the South Africans are powered by a number of champions who led a top finish at the final edition of the IAAF U18 Youth Championships in Kenya last year. And six of the athletes in the team are ranked among the top five Junior athletes in the world in their respective disciplines.
They are further inspired by two other recent brilliant performances by the senior generation at the 2017 IAAF World Championships in London where SA finished third (three gold, one silver and two bronze medals) and the 2016 Rio Olympic Games where we finished fifth (two gold and two silver).
South Africa is amongst 156 participating countries in the contest featuring over 1,400 athletes.
Team SA List: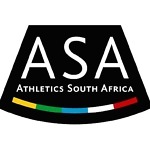 Athletics South Africa is the governing body for the sport code of track and field in the Republic of South Africa with a head office in Johannesburg.