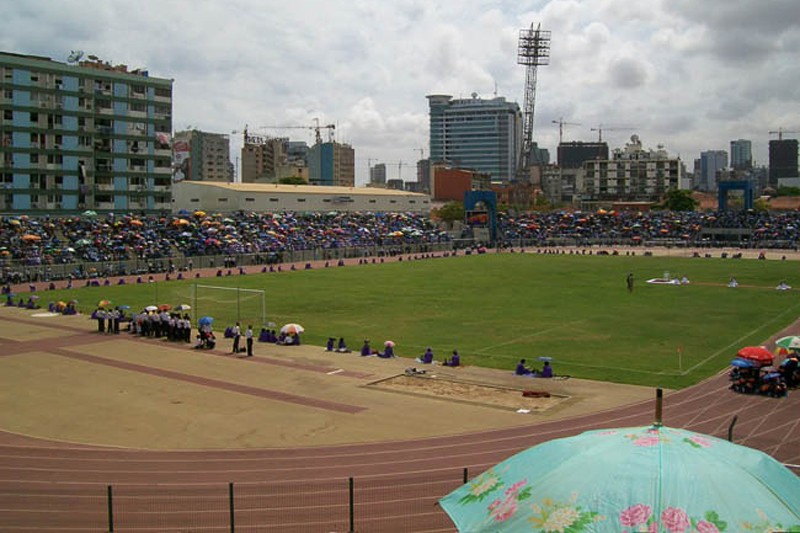 Ethiopian and Kenyan athletes dominated the Luanda International Meeting tagged 'Demóstenes de Almeida', held at the Coqueiros Stadium, in Luanda on Thursday.
Ethiopian Yenew Gelahum won the men's 5000m with the time of 13:49.92 minutes, followed by the Kenyan Yusuf Biwott ( 13:51:22 ) and another Ethiopian Atsedu Tsegay (13:51.64).
Ethiopian Kinde Atanew (8:03:74) took the men's 3000m followed by his compatriots Tigabu Asefa (8:04:37) and Bonsa Dida (8:04.64) while Ethiopian Birhanu Legene (3:44.7) triumphed in the men's 1500m followed by the Kenyan Victor Chumo (3:44.76) and Mule Lakew from Ethiopia (3:45.3).
In the women's category, Ethiopian Sofia Abebe won the 3,000m in 9:18.71 ahead of Ethiopian Etenesh Neda (9:19.81) and Kenyan Filomena Cheyech (9:20:48). The winner of the year-end race (Saint Sylvester-2013), Kenyan Jeptoo Priscah, could only finish in fourth place.In the other positions were the Ethiopian Etenesh Neda ( 9:19.81 ) and the Kenyan Filomena Cheyech ( 9:20:48 ).
Kenyan Janeth Kisa, won the women's 1500m in a time of 4:17.65 ahead of her compatriot Perine Nenkamp (4:17.98) and Ethiopian Haftamanesh Haylu (4:18.7).
There were also races in 60m and 300m and Swedish relay in the 400x300x200x100 metres, only reserved for Angolan runners. The first three of each category and were given medals and other awards.
Selected Results:
Men's 1500m
Birghanu Legene (Ethiopia) 3:44:07
Victor Chumo (Kenya) 3:44:76
Mule Lakew (Kenya) 3:45:03
Women's 1500m
Janeth Kisa (Kenya) 04.17:65
Perine Nenkamp (Kenya) 04.17:98
Haftamanesh Haylu (Ethiopia) 4.18:7
Men's 3000m
Kinde Atanew (Ethiopia) 8.03:74
Tigabu Asefa (Ethiopia) 8.04: 37
Bonsa Dida (Ethiopia) 8.04: 64
Women's 3000m
Sofia abebe (Ethiopia) 09.18:71
Etenesh Neda (Ethiopia) 09.19:81
Filomena Cheyech (Kenya) 09:20:48
Men's 5000m
Yenew Gelathum (Ethiopia) 13:49:92
Yusuf Biwot (Kenya) 13:51:22
Atsedu Tsegay (Ethiopia) 13:51:64
Copy/Share Link: https://on.athletics.africa/17uy6