The nine-member South African ultra-distance team departed for Sveti, Croatia on Tuesday night, ahead of the IAU 100km World Championships to be held on Saturday 8 September 2018.
The men's team, consisting of five athletes, will be led by three-time Comrades Marathon winner Bongmusa Mthembu – who secured the silver medal at the previous edition of the 100km World Championship in Los Alcazares, Spain in 2016, when he set a national record of 6:24:05.
The RSA men's squad will also target a team medal after Mthembu led them to silver in the team competition two years ago.
He will be joined by former Comrades winner Claude Moshiywa, Best Ngwenya and Nkosinathi Duma.
While another former Comrades champion, Ludwick Mamabolo, was a late withdrawal from the team due to injury, he has been replaced by Thuso Mosiea, a 2015 Comrades gold medallist who finished 20th at this year's race in Kwazulu-Natal.
The four-member national women's team will be spearheaded by two-time Comrades gold medallist Salome Cooper. She will line up alongside Fikile Mbuthuma, Deanne Horn and Lisa Collett.
"We have a good chance to reach the podium. We are in good shape and we are taking this assignment very seriously. Our task is to compete for medals and a good finish," said the captain of the men's team, Bongmusa Mthembu.
Salome Cooper, the captain for the women team, said: "We are so thankful to ASA for the support that they have given to this entire team. We are looking forward to the championship and it will be a tough, but welcomed competition."
Nick Bester, the team coach said: "We have a very strong and balanced team which is capable of bringing us honours. We are even happier that this time we have been able to send a women team."
The President of ASA, Aleck Skhosana, spelt out to the team its mandate. "The mandate I have from the board to you, is that you must fly the South African flag high. You have a good chance of podium finishing.
"We have given the athletes all support that was needed to enable them to prepare for this Championship in Croatia as some of the athletes come from seriously challenged backgrounds."
James Moloi, the Chairman of the ASA Road Running Commission and President of Central Gauteng Athletics, said they are happy with the team they have selected. "The team has also been given incentives to enable them to perform."
Team List – RSA
South Africa Team List – IAU 100k World Championships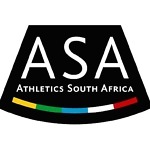 Athletics South Africa is the governing body for the sport code of track and field in the Republic of South Africa with a head office in Johannesburg.