At the 20th Commonwealth Games – Glasgow 2014, the athletics disciplines of track, field and marathon will feature across seven days of competition from the 27th of July to the 2nd of August.
World and Olympic champions will be among those competing across sprints, middle-distance, long-distance and field events, including events for Paralympic athletes.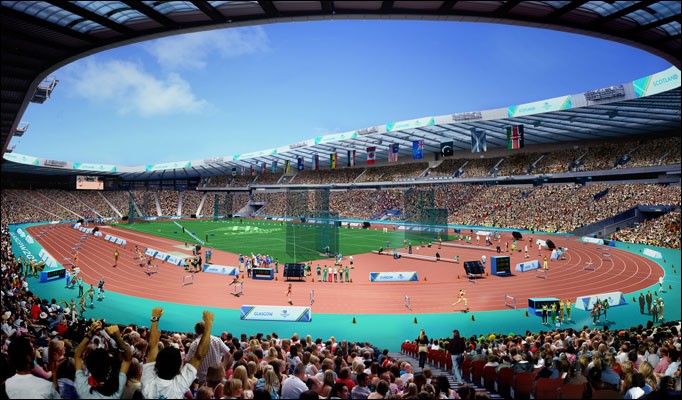 Glasgow's famous Hampden Park will be transformed from football stadium to international-standard Track and Field facility, where all eyes will focus on the athletes' blistering pace, agility and strength. The 100 metres finals will have some of the fastest men and women on the planet racing for medals.
Endurance will be tested in the Marathon, which will take in the sights of Glasgow as part of a 42.195km city course.
Venues: Hampden Park Stadium (Track & Field) [South Side]
Glasgow City Marathon Course (Marathon) [City wide]
Dates: July 27 – August 2, 2014.
Website:  http://www.glasgow2014.com