The Confederation of African Athletics (CAA) will stage the 22nd African Senior Athletics Championships (COCAAS22) in Port-Louis, Mauritius from 8-12 June, 2022.
The competition will be held on the brand-new track at the Côte d'Or National Sports Complex in Mauritius, considered one of the best technical stadium in Africa.
The Côte d'Or sports complex located in the village of Côte d'Or, St Pierre comprises four state-of-the-art facilities: a gymnasium, an aquatic center, a football stadium and an athletics track with a capacity of 15,000 spectators.
Spread across 19 hectares and inaugurated on 15 July 2019, the sports complex is the largest and fully integrated sports and entertainment hub in the Indian Ocean and in the African region.
In February 2018, Prime Minister, Pravind Jugnauth called the sports hub the "future jewel of the sports landscape of Mauritius" whilst laying the foundation stone of the complex, which he hope will become an essential destination in the Indian Ocean and a sports hub of the region for international meetings.
The official music and song chosen for the Championships, Mama Afrika, is composed by local producer and musician, Gerard Louis.
Mauritius had previously hosted two editions of the African Championships: at the Stade Anjalay, Belle Vue Maurel from 25-28 June, 1992; and at the Stade Germain-Comarmond, Bambous from 9-13 August, 2006.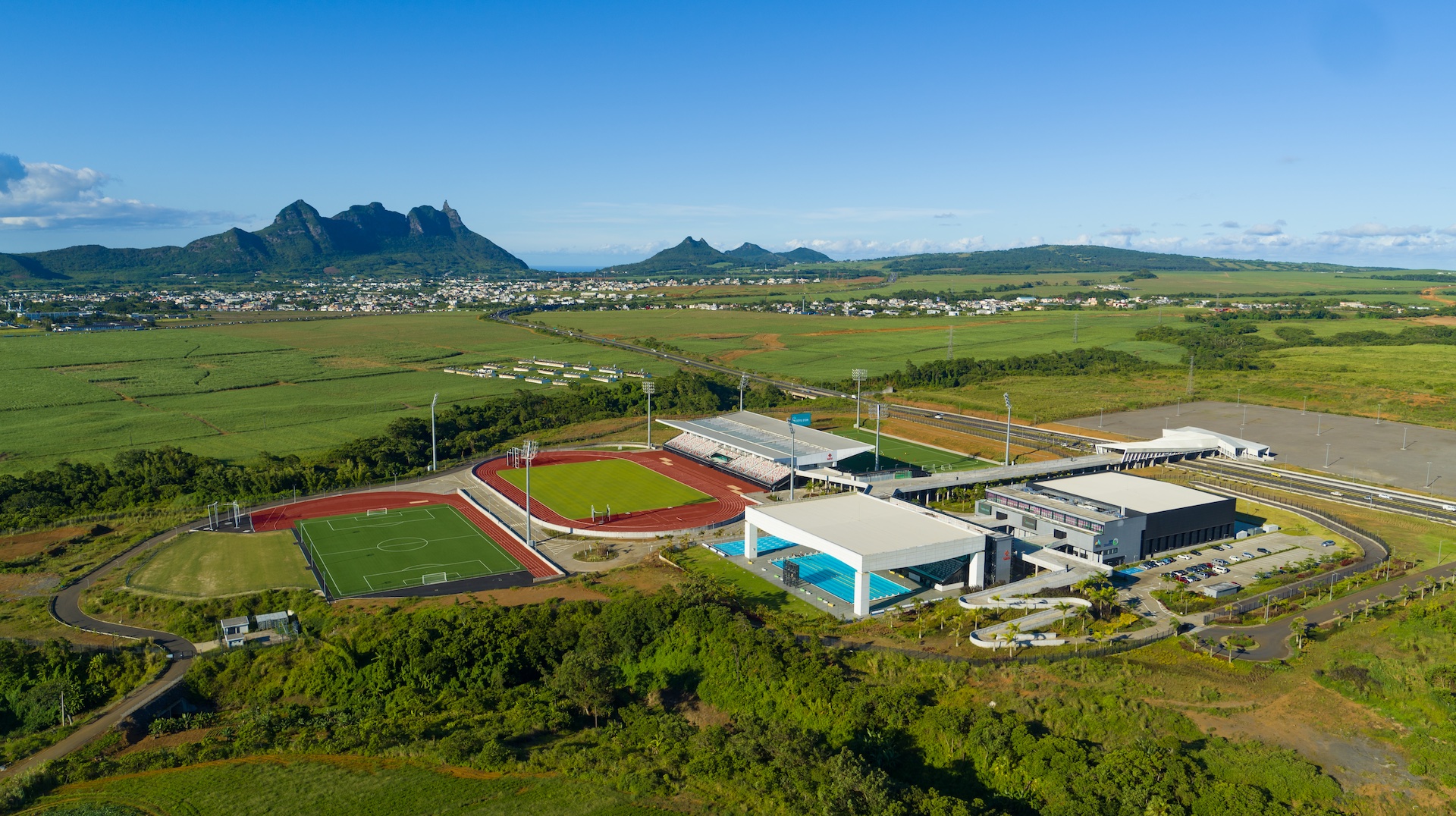 For now, 48 out of 55 African countries have confirmed their attendance for the 2022 African senior championships in June.
There are 45 events on the programme: 22 for Men and 22 for women and one mixed event, including a 10 Km Trail Race for both men and women.
The events for men include: hurdles, decathlon, high jump, pole vault, long jump, triple jump, shot put, hammer, and javelin; and for women, hurdles, heptathlon, high jump, pole vault, long jump, triple jump, shot put, discus, hammer, and javelin.
LOC TEAM
The local organizing committee led by its president, Giandev Mootea, have inaugurated various teams and commissions for the successful hosting of the 2022 Championships:
Technical Commission, chaired by Khemraz Naiko
Accreditation Commission, chaired by Zameer Janoo
Accommodation and Catering Commission, chaired by Fatima Chuttoo
Transport Commission, chaired by Fazl Hoolash
Website and social media, chaired by Kris Chedumbrum
MEDIA ACCREDITATION
Media accreditation is now open for interested African and international journalists and broadcasters planning to cover the 22nd Africa Athletics Championships.
The LOC staff to contact is Zameer Janoo. The media can also send an email to: ourmaba2@outlook.com to receive the link to the accreditation portal.
You can follow us at AthleticsAfrica for all the information, news, results and daily updates from the 2022 African Senior Athletics Championships on our dedicated Maurice 2022 mini site.
Additional updates can also be found on the local organising committee website.