A trio of South African athletes had no trouble in the preliminary rounds on Sunday, booking their places in medal contests at the Commonwealth Games as the athletics competition got under way at Gold Coast, Australia.
In the 100m Men semi-finals, Akani Simbine and Henricho Bruintjies both finished second in their heats to reach Monday's final.
Simbine held something back, coasting home comfortably in 10.12, while Bruintjies crossed the line in 10.26.
"It's a bit late (in the evening) but I'm ready, confident and excited for tomorrow's final," Simbine said.
Shot putter Orazio Cremona, launched a 19.24m effort, clearing the required 19.00m mark for automatic qualification. His final is also due to be contested on Monday.
In other events on Sunday, Lebogang Shange (1:23:27) and Wayne Snyman (1:28:09) were unable to mount a challenge in the 20km Men Walk, settling for ninth and 14th positions, respectively.
Hammer thrower Tshepang Makhethe ended ninth in the final of his specialist discipline with a best attempt of 67.99m.
With the Games programme incorporating a record number of events for athletes with disabilities, Juanelie Meijer took fourth place in the T38 Long Jump Women final with a 4.19m leap, falling three centimetres short of the bronze medal.
Aleck Skhosana, the President of Athletics South Africa, was all praise for his athletes. "We congratulate all athletes who have made it through to the final and wish them and their coaches the best of luck.
"The Games are still young, but we urge our athletes to go all out to prove themselves by targeting podium finishes. There is a high expectation around the world to see how the Rainbow Nation will fair."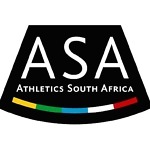 Athletics South Africa is the governing body for the sport code of track and field in the Republic of South Africa with a head office in Johannesburg.