Rikenette Steenkamp broke the South African women's 100m Hurdles record at the Josef Odlozil Memorial Track and Field Meeting in Prague on Monday night.
Steenkamp finished in second place in 12.91 seconds to smash the previous South African mark of 12.94 seconds set by Corien Botha in Salamanca in July 1998. Elvira Herman of Belarus won the race in 12.69.
With 10 South African athletes taking part at the annual meeting in Prague, Antonio Alkana also finished second in the High Hurdles Men contest.
Alkana crossed the line in 13.42 seconds in the 110m race, with Saudi Arabian athlete Ahmed Al-Muwallad holding off the powerful Capetonian to secure victory in 13.36.
In the Long Jump pit, former African champion Zarck Visser put up a fight in a tightly contested battle, landing at 8.00m with his fifth leap to grab the runner-up spot. He was just three centimetres short of the winning distance achieved by Ukrainian athlete Vladyslav Mazur (8.03m).
Launching a double charge in the 400m Hurdles Men, Cornel Fredericks finished third in a Season Best of 49.42 and teenager Sokwakhana Zazini was fourth in 49.56, again sticking up his hand among the favourites for the global junior title at the IAAF World U-20 Championships in Tampere next month.
Quincy Downing of the United States snatched the win in 49.31 and Haron Koech of Kenya edged out Fredericks to take second spot in 49.41.
Short sprint specialists Henricho Bruintjies (10.11) and Thando Roto (10.17) finished fourth and fifth respectively in the 100m Men contest.
Orazio Cremona delivered a solid 20.45m effort with his final attempt to claim sixth position in the Shot Put Men, while Zakithi Nene finished sixth in the 400m Men sprint in 46.82 and Gena Lofstrand settled for 12th place in the 800m Women event in 2:06.62.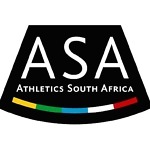 Athletics South Africa is the governing body for the sport code of track and field in the Republic of South Africa with a head office in Johannesburg.