South African champion Alyssa Conley stormed to a new personal best in the women's 200m dash on Tuesday evening at the European Permit Meeting in Lucerne, Switzerland.
Alyssa Conley finished second in the Women's half-lap race in 23.00, bettering her career record by 0.01, with Gina Luckenkemper of Germany edging her out for the win in 22.91.
Earlier, Conley had won the 100m B Race in 11.36, which would have placed her in a tie for second in the 100m A Race won by Daryll Neita of Great Britain in 11.30.
While she had the benefit of a +1.8m/s tailwind in the short dash, Conley had to contend with a -1.4m/s headwind in the 200m race, restricting her chances of dipping under 23 seconds for the first time.
Infield, African champion Orazio Cremona earned second place in the Men's Shot Put with a best attempt of 18.68m, while Brazilian Darlan Romani sealed a convincing victory with a 20.36m heave.
Cornel Fredericks and Wenda Nel ended third in their respective 400m hurdles contests in tough conditions.
Competing in the Men's B Race, Fredericks crossed the line in 50.15, with European Championships silver medallist Magi Rasmus of Estonia securing victory in 49.95 ahead of Welsh athlete Dai Greene (50.02), the former world champion.
Nel clocked 56.07, with fellow World Championships finalist Sara Slott Petersen of Denmark taking the win in 55.20 and holding off a challenge from European champion Eilidh Doyle of Scotland who grabbed second spot in 55.57.
Antonio Alkana shared fourth place with Shane Brathwaite of Barbados in the Men's 110m Hurdles race, with both athletes registering the same time of 13.55.
Lawrence Clarke of Great Britain, the Commonwealth Games bronze medallist, snatched the victory in a hard-fought contest in 13.42.
In the Women's Long Jump, Maryke Brits was fifth, producing a best leap of 5.93m, as Canadian Christabel Nettey grabbed the win with a 6.56m effort.
(Share this story: [wpbitly])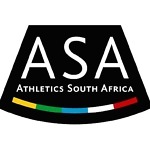 Athletics South Africa is the governing body for the sport code of track and field in the Republic of South Africa with a head office in Johannesburg.