Athletics South Africa has expressed joy at the turning of the sod for the Mbulaheni Mulaudzi Stadium at Mudulini village in Makhado, Limpopo province on Friday.
Mulaudzi, a former 800m world champion and Olympic silver medallist, died in 2014 in eMalahleni.
Speaking through ASA Board Member Esther Malema, the President of ASA Aleck Skhosana welcomed the ceremony, which marks the official beginning of construction of the much-awaited stadium which will also cater for other sporting codes.
"We must congratulate the community for this official indication that this project is on its way to fruition. ASA is really overjoyed that this athletics legend has inspired the birth of this stadium which we believe will inspire many other Mulaudzis in this region and province.
"The stadium will also assist Limpopo Athletics to prepare at a top facility so that when they go to compete elsewhere athletes are not overwhelmed by the environment and the facilities they find elsewhere.
"We encourage and hope the facility will be used for the purpose it is being built for and trust that athletes will not find it difficult to access their own facility, while non-sporting events are prioritised for bookings.
"It is music to all our ears to hear from the company tasked with managing this legacy project Mavu Sport Development that the first phase of the stadium will be concluded in a space of six months.
Malema and Limpopo Athletics President Tshifhiwa Makhosi, joined an array of dignitaries including the host Thovhele Vele Kutama the chairperson of the Vhembe House of Traditional Leaders, Florence Radzilani the Executive Mayor of Vhembe District Municipality, Shonisani Mildred Sinyosi the Mayor of Makhado Local Municipality, Vhavenda Mureri President of Limpopo Sport Confederation and the Mulaudzi family led by his parents.
Also present were various high profile people who included: Makonde Makhumisani, who began coaching the young athlete at Grade 9. Hezekiel Sepeng, Mulaudzi's teammate and former Olympic silver medallist, and Matsobane Legodi, the provincial manager for the National Lotteries Commission who are the funders.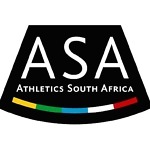 Athletics South Africa is the governing body for the sport code of track and field in the Republic of South Africa with a head office in Johannesburg.