Athletics South Africa (ASA) has unveiled a nine-member South African team for the 2018 CAA Southern Region Cross Country Championships in Vacoas, Mauritius on February 24.
The team, consisting primarily of young talented athletes (four junior men and four junior women), features some of the country's most promising distance runners.
Cherise Sims, the only senior athlete in the team, was included in the final squad after appealing to Athletics South Africa (ASA) for another opportunity to qualify for the CAA African Cross Country Championships in Chlef, Algeria on March 17.
With regards to Cherise Sims she appealed for reconsideration to be included in the Team to the CAA African Championships. ASA decided to give Cherise Sims another opportunity to qualify for the mentioned team and as a result Cherise Sims was included in the team."
"Good luck to this largely young team. We trust they will carry the national flag with pride as they represent our country against our Southern African neighbours," said ASA President, Aleck Skhosana.
"We believe this experience will assist them in their development and help them prepare for next year's IAAF World Cross Country Championships, as part of the federation's long-term vision to achieve international success at major events across all disciplines."
The Full ASA team to 2018 Southern Regions Cross Country Championships
Junior Women:
Prudence Sekgadiso, AGN
Carmie Prinsloo, AGN
Nicole Louw, AFS
Tyler Beling, AFS
Junior Men:
Pakiso Mthembu, AGN
Dais Malebane, AFS
Lebohang Matwebu, AFS
Tumi Lephotho, CGA
Senior Women:
Cherise Sims, EPA
Team Managers
Mr Adam Motlagale
Mrs. Londy Selala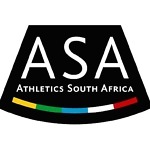 Athletics South Africa is the governing body for the sport code of track and field in the Republic of South Africa with a head office in Johannesburg.