Caster Semenya broke the national 800m record to earn gold at the Rio Olympics on Saturday night tearing down the home straight to secure the South Africa's fourth track and field medal at the Olympic games.
The 25-year-old athlete crossed the line in 1:55.28 to clip 0.05 off the SA mark she set in Monaco last month.
She finished well clear of silver medallist Francine Niyonsaba, representing Burundi, who clocked 1:56.49. Margaret Nyairera Wambui of Kenya was third in a lifetime best time of 1:56.89.
"I'm glad to have been consistent this season," Semenya, the pre-race favourite, said afterwards. "I think this is the highlight of my life, and I feel proud to be South African."
In the 5000m Men final, Elroy Gelant put up a fight for most of the race, and after being dropped in the latter stages he ended 14th in 13:17.47.
With three of his opponents being disqualified, however, Gelant moved up to 11th position in the official results.
British athlete Mo Farah won the race in 13:04.35 to earn his second successive Olympic double over the 5 000m and 10 000m distances.
"Another great performance by Caster has confirmed her as the best in her class this year. On behalf of the ASA board and the entire athletics family in South Africa, I congratulate her and the entire back up team that is led by her coach.
"We also take note that Elroy Gelant went into a very tough line-up in the final of the 5000m Men and gave his best.
"We wish our remaining athletes in the marathon the best of luck and we trust that will give it their best shot," said Aleck Skhosana, the President of Athletics South Africa.
On Sunday's final day of competition at the Games, Lusapho April, Sibusiso Nzima and Lungile Gongqay are set to compete in the Men's Marathon, bringing a close to the 39-member athletics team's participation at the Games.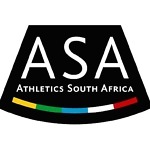 Athletics South Africa is the governing body for the sport code of track and field in the Republic of South Africa with a head office in Johannesburg.