World record-holder Gudaf Tsegay led an Ethiopian clean sweep of the 1500m medals on day two of the World Athletics Indoor Championships – Belgrade 22, the first by any nation in any event in world indoor history.
The 25-year-old led her compatriots – 2014 silver medallist Axumawit Embaye (4:02.29) and African Games champion Hirut Meshesha (4:03.39) – to the podium in the women's 1500m final, storming to a championship record of 3:57.19 with a gun-to-tape victory in Belgrade, Serbia.
Ugandan Winnie Nanyondo finished fourth in 4:04.60 ahead of Josette Norris of the USA, who was fifth in 4:04.71.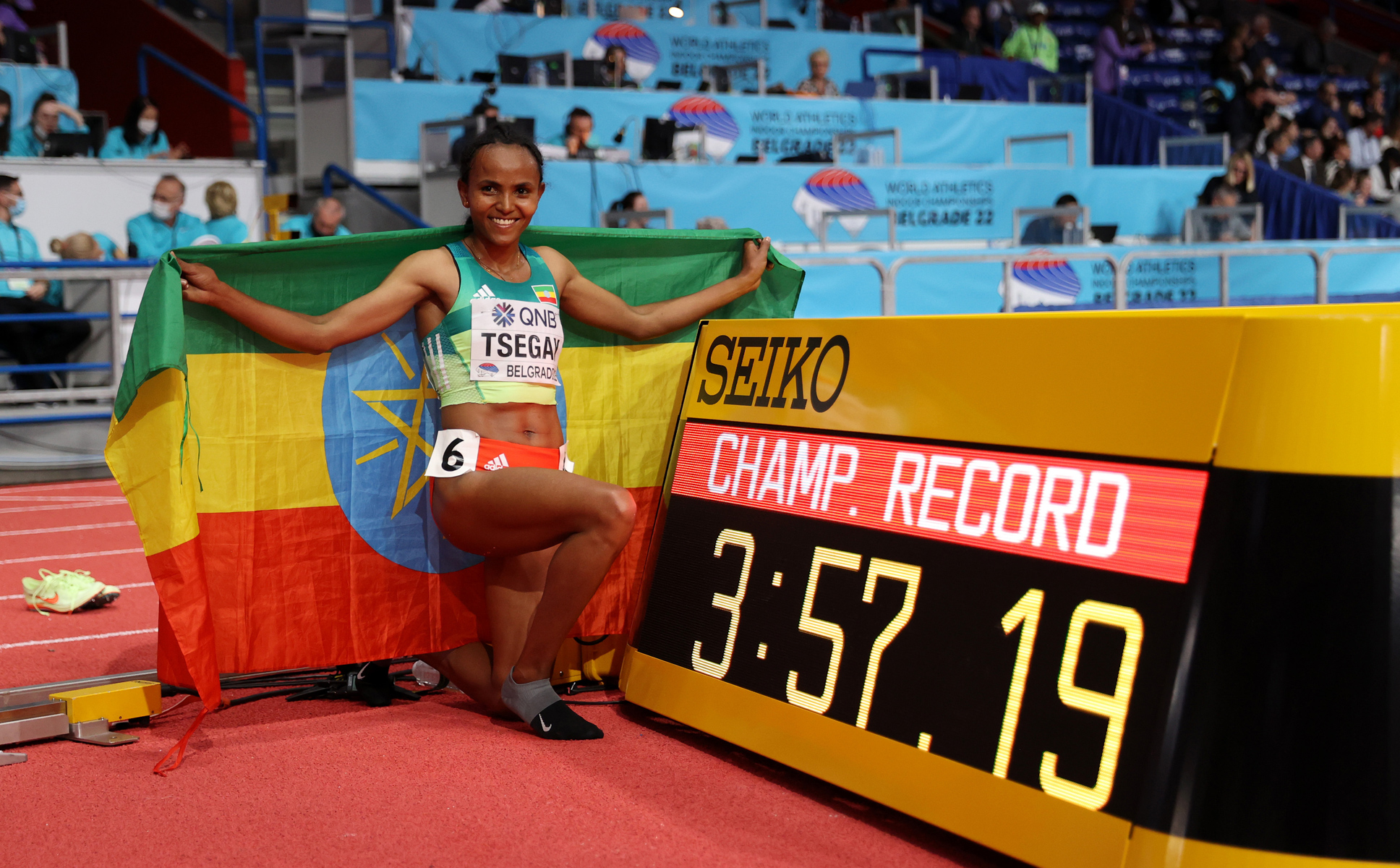 This gold medal ended a run of three senior global bronze medal finishes for Tsegay, who claimed third places in 1500m final at the 2016 world indoor championships; the 2019 world outdoor championships in Doha; and in the 5000m at the delayed Tokyo 2020 Olympics in 2021.
Yomi is the founder of Africa's number one track and field website - AthleticsAfrica. A multi award-winning editor, journalism innovator, media trainer, sports and digital transformation consultant.