David Manja and Kesa Molotsane were crowned national champions on Saturday, earning convincing victories in the Senior Men's and Women's 10km races at the SA Cross Country Championships in George.
Six months ahead of the IAAF World Cross Country Championships in Kampala, some of the country's top athletes stuck up their hands as the race began for places in the national squad, and Manja was triumphant against a full-strength onslaught from his compatriots.
The Central North West star completed the men's race in 29:05, finishing 19 seconds ahead of Gauteng North athlete Precious Mashele. Manja's teammate, Joel Mmone, took third place a further 15 seconds off the pace.
Molotsane, meanwhile, stormed to an impressive win in the women's contest to secure gold for Free State, crossing the line in 35:09.
Defending champion Glenrose Xaba settled for second place in 35:37, and Maria Shai of Central North West pocketed the bronze medal.
Over the 4km distance, Marko Bucarizza edged out middle-distance track specialist Jerry Motsau to lift the men's crown in 11:26.
Though she was ineligible for a prize in the senior category, Under-23 Central North West athlete Sherilene Gelderblom was the first athlete home in the Women's 4km race in 13:59.
Rising Steeplechase star, Ikageng Gaorekwe, representing Central Gauteng, won the Junior Men's 8km race in 24:07, and his provincial teammate Nicole van der Merwe earned the Junior Women's 6km gold medal in 21:58.
As part of a unique team relay concept, Central North West were triumphant over the 8km distance in 24:42, finishing nearly half-a-minute clear of Central Gauteng (25:09), with Gauteng North taking third position a further three seconds adrift.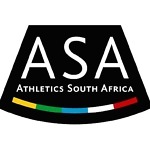 Athletics South Africa is the governing body for the sport code of track and field in the Republic of South Africa with a head office in Johannesburg.