South Africa's most promising athletes will be eager to showcase their immense potential when they compete at the five-day World U-20 Championships in Bydgoszcz, Poland starting on Tuesday.
The national squad includes sprint prodigies Gift Leotlela and Clarence Munyai, who will hope to step on the podium at the junior spectacle ahead of their appearances for Team SA at next month's Rio 2016 Olympic Games.
The duo will turn out in the Men's 100m and 200m events, and will join World U-18 Championships silver medallist Kyle Appel in anchoring a full-strength 4x100m relay squad.
The 22-member national team also features Taylon Bieldt, who formed part of the mixed 4x400m quartet that earned the silver medal at last year's global youth championships in Cali, as well as Gezelle Magerman, who won gold at the 2014 Youth Olympics in Nanjing.
Bieldt will compete in the Women's 110m hurdles event, while Magerman will turn out in the Women's 400m Hurdles contest.
Both athletes will also form part of the 4x100m relay squad led by speedsters Tamzin Thomas, Cassidy Williamson and Madia Ehlers.
The SA team earned 34 medals at the junior showpiece between 1992 and 2012, after stepping on the podium at every edition of the biennial event since readmission to international sport.
Having failed to earn a single medal for the first time at the previous edition, held in Eugene in 2014, the country's elite Track and Field prospects will be out to make amends by stepping on the podium again in Bydgoszcz.
Burger Lambrecht and Jason van Rooyen will be the first SA athletes in action on the opening day, in the qualifying round of the Men's Shot put in Tuesday's morning session.
The nation will have its first medal chance in the evening session when distance runner Kabelo Melamu competes against the powerhouse East African contingent in the men's 10,000m final.
The team's Head of Delegation, Pieter Lourens reported safe arrival in Poland.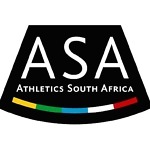 Athletics South Africa is the governing body for the sport code of track and field in the Republic of South Africa with a head office in Johannesburg.