Athletics South Africa (ASA) have unveiled a 20-member national team for the CAA African Cross Country Championships to be held in Chlef, Algeria on 17 March 2018.
The senior men's contingent consisting of six athletes, features some of the most promising distance runners in the country.
Spearheaded by national champion Precious Mashele, the team also includes the likes of middle-distance prospect Ryan Mphahlele, who is competing in his first year outside the junior ranks, and Kabelo Seboko, who formed part of the SA junior squad which earned the bronze medal at the previous edition of the continental championships in Yaoundé, Cameroon in 2016.
While the senior women's team is limited to two athletes, they will also look to putting up a fight against the African elite. The SA team will be represented by national champion Glenrose Xaba and in-form road running star, Kesa Molotsane.
The junior men's and women's teams, meanwhile, will include full-strength contingents consisting of six athletes each.
"The CAA African Championships is an important building block as we prepare for the 2019 IAAF World Cross Country Championships and this is a great platform for potential global stars to test themselves against some of the world's best distance-running nations," said Aleck Skhosana, the ASA President.
"After bringing back two bronze team medals from the last edition of the continental championships, we hope to step on the podium again, and we wish the athletes all the best in their endeavours."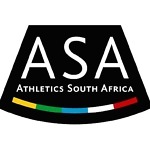 Athletics South Africa is the governing body for the sport code of track and field in the Republic of South Africa with a head office in Johannesburg.