A 10-member national team has been named by the Athletics South Africa for the IAAF World Half-Marathon Championships in Valencia, Spain on 24 March, 2018.
Multiple South African record-holder Stephen Mokoka, who has twice previously taken eighth place at this World 21.1km spectacle, will join a powerful five-member squad in the men's race as they tackle some of the world's best road runners.
He will join versatile athlete Elroy Gelant, national cross-country champion Precious Mashele, Mbongeni Ngxazozo and Melikhaya Frans, with individual and team prizes on the line.
Cornelia Joubert, the national Half-Marathon champion, will spearhead a strong five-women's team alongside former track stars Mapaseka Makhanya, Nolene Conrad and Lebogang Phalula, as well as Jenet Dlamini.
"We have assembled a very strong team on paper after a very long time and we are confident that the selectors did the best they could when coming up with the final team," said Aleck Skhosana, the President of Athletics South Africa.
"We believe that this team will live to expectations by achieving the desired results at the IAAF World Half Marathon Championships in Spain. We wish all the team members all the best and we encourage the coaches and athletes put more final touches leading to the championships.
"Road runners must prove that South Africa can do well and be counted amongst the best in the world in this distance plus in the 10km and standard marathon. We call upon them to prove that their selection was well deserved."
FINAL TEAM SA – Valencia 2018
MEN:
Stephen MOKOKA, AGN
Elroy GELANT, ACNW
Precious MASHELE, CGA
Melikhaya FRANS, EPA
Mbongeni NGXAZOZO, CGA
WOMEN:
Cornelia JOUBERT, CGA
Mapaseka MAKHANYA, CGA
Lebogang PHALULA, CGA
Nolene CONRAD, WPA
Janet DLAMINI, KZNA
TEAM MANAGER
Mr James MOLOI – Team Leader
Mrs Colleen MCNALLY Team Manager (Women)
Mr. Moses GERICKE – Team Manager (Men)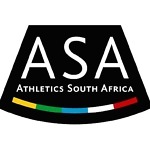 Athletics South Africa is the governing body for the sport code of track and field in the Republic of South Africa with a head office in Johannesburg.