World champion Luvo Manyonga leaped to another major international title, taking gold in the Long Jump Men final as the SA athletics team bagged four more medals, on the fourth day of Track and Field competition at the Commonwealth Games in Gold Coast, Australia on Wednesday.
Manyonga also broke the Games record, with his final-round 8.41m jump cementing a fine win ahead of local favourite Henry Frayne (8.33m).
"This was my first Commonwealth Games and I got gold with the Games record. It was on my bucket list of major competitions," said a delighted Manyonga.
Ruswahl Samaai added the bronze medal to the Team SA haul with a best attempt of 8.22m.
Hardwork + Sacrifices = Victory ?

This is what we live for.

Representing our Nation proud and trying our best in HOPE to inspire others.

Thank you South Africa ?? pic.twitter.com/AeXg02dSQ2

— Ruswahl Samaai (@RuswahlSamaai) April 12, 2018
In the Javelin Throw Women, Sunette Viljoen pocketed her fourth career Commonwealth medal. Viljoen's 62.08m heave was enough for bronze, with Australian athlete Kathryn Mitchell securing gold after producing a best of 68.92m.
The nation's para-athletics team also added another bronze, with Reinhardt Hamman finishing third (13.15m) in the F38 Shot Put Men event.
Sprinter Clarence Munyai booked his place in Thursday's 200m final, finishing second in his semi-final in 20.36 and although countryman Anaso Jobodwana also looked to have progressed from his semi-final, he was later disqualified for a false start.
But the management of Team SA was set to challenge that disqualification which is deemed to have been unprocedural and outside IAAF rules. The letter of objection is challenging that the official who made the decision to disqualify has no jurisdiction to overrule.
"We are very proud of our athletics team, who have won four medals today including one in gold and smashing a Games record," said a happy Aleck Skhosana, the President of Athletics South Africa.
"The board of ASA and the rest of the Athletics Family in the country is very proud of the work put by the athletes, their coaches and the support staff working behind the scenes.
"Once again, it's proof that when we concentrate on the positive things, we can achieve good things and reach greater heights as a nation. These day-to-day high performances will surely inspire those athletes who are still in competition in the other events.
"Liquid Telecom and other partners must be praised for their sponsorship which is behind this phenomenal performances we see today because through the Athletix Grand Prix, our athletes were able to prepare to the fullest for this level of competition while at home.
"On the Jobodwana, we will await the outcome of that objection on a wait-and-see basis."

SA ATHLETICS HOPEFUL ON DAY 5 – Thursday 12 April. (Australia time in brackets)
3.50am (11.50am): Jonathan Ntutu, Hilton Langenhoven, Men's T12 100m, Round One
4.20am (12.20): Caster Semenya 800m Women, Heats
11.30am (7.30pm): Wenda Nel, Women's 400m Hurdles final
12 noon (8.21pm): Men's T12 100m final TBD
12.58pm (8.58): Anaso Jobodwana Men's 200m semi-final 2
1.56pm (9.56pm): Men's 200m final TBD
(Share this story: [wpbitly])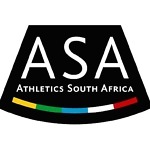 Athletics South Africa is the governing body for the sport code of track and field in the Republic of South Africa with a head office in Johannesburg.